Event's location: The Canyons out west
Dates: Friday May 26 through Friday June 2, 2017
Theme: Touchstone theme by Mary Baker Eddy: The real house in which "we live, and move, and have our being" is Spirit, God, the eternal harmony of infinite Soul. ~ Pulpit and Press 2:22-24
And why not, since man's possibilities are infinite, bliss is eternal, and the consciousness thereof is here and now? ~ Miscellaneous Writings 330:11-13
Adventure into Canyon Country 8-Day Tour of Grand Canyon National Park, Antelope Slot Canyon, Lake Powell, Bryce Canyon National Park, Zion National Park and Monument Valley Join us as we explore several of the stunning national parks that highlight America's Grand Circle.
We'll travel by Wi-Fi equipped motor-coach with plenty of time for expeditions on foot plus a boat tour of Lake Powell canyons with a Navajo guide. This Globus tour, because it's not sponsored by ASCSA, is open to Christian Science singles and couples. We'll stay at national park lodges and resort hotels. We fly into Scottsdale, Arizona, and leave from Las Vegas, Nevada, so let our CS travel agent, Celeno West, know if you wish to add days on either end when you book your trip with her. She'll coordinate details from her Florida office.
Celeno West: at 321-783-3633 or cell 321-427-2554.
Register Now at CelenoW@GoTravel.com.
Click Here for the PDF planned itinerary.
BOOK BY NOVEMBER 29, 2016, to secure the discounted rate of $2,129 for double-occupancy, with a $600 single supplement option to reserve a private room (limited number available). After that the price will be $2,342. Let Celeno Know Your Plans As Soon As Possible! Feel free to forward this e-invitation to friends and family; Celeno also has flyers to post on church bulletin boards. You are invited to contribute toward the cost of a Journal-listed Christian Science practitioner's prayerful support for this trip. Celeno also will collect voluntary donations for ASCSA for the courtesy of posting the trip on their website.
Your eight-day vacation travel package includes: All tour activities specified within the travel package. Seven hotel nights. Daily breakfast and four dinners. Airport transfers at Scottsdale and Las Vegas. Gratuities for hotel porters and restaurant staff for provided meals.
This is a dream come true for me and, I hope, for you. Let's have fun together as we greet friends we've made through ASCSA and make new ones. I look forward to meeting you all and sharing the excitement of visiting some of the best Canyon Country in the West.
Your hostess,
Alison Chabonais
239-495-2112
achabonais@gmail.com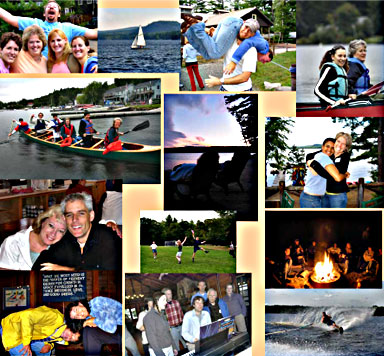 Come and Join the Fun!
email jj@ascsa.us or check the web site www.ascsa.us for more information!