Mission of ASCSA: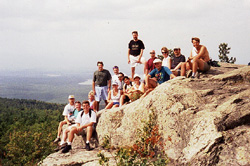 ASCSA is a not for profit, all volunteer organization whose purpose is to provide opportunities for active, single Christian Scientists to meet each other and enjoy fun-filled weeks/weekends of camaraderie, sports, and entertainment. ASCSA programs are primarily designed for those who enjoy vigorous athletic activities. ASCSA events are open to all adult unmarried students of Christian Science. No smoking, drinking, or drugs will be allowed. Participants do not need to be members of The Mother Church.

History of ASCSA: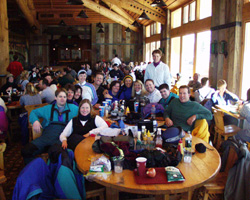 ASCSA was founded in the Spring of 1996 by six single Christian Scientists in Atlanta, Georgia. Those founders included Lisa Dixon, Andy Scott, Craig Shelton, Linda Stone, Frank Venning, and Merrilee Zellner. The first event was coordinated with Cedars Camps, the Christian Science camps in Missouri, and held at Cedars over Labor Day weekend in 1996.


Since 1996, ASCSA has coordinated annual late summer events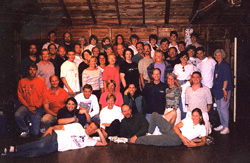 (all but one over Labor Day weekend). Summer event have been held at Cedars Camps in Missouri, A/U in Colorado, Newfound/Owatonna Camps in Maine, Leelanau/Kohahna in Michigan.. In addition, ASCSA has coordinated annual week-long ski trips to Colorado and California. Trip locations include staying at Winter Park, Frisco, Breckenridge. Steamboat and Lake Tahoe., Areas the group has skied are Winter Park//Mary Jane, Berthod, Copper Mountain, Vail, Beaver Creek, Keystone, Loveland, Aspen, Steamboat, Heavenly, Durango-Purgatory, Wolf Creek

Single men and women from their teens through their 80's have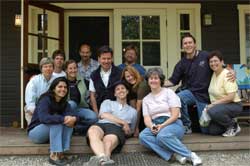 attended ASCSA events, with an attendance over 600 members over the years. On average, there are 25 to 40 people on the ski trips and 40 to 75 people at the summer and cruise events. Attendees have been pleased to find a good balance between men and women and across all age groups. Attendees have come from almost every state in the U.S. including Alaska and several Canadian provinces and far reaching as China and Italy. Initially, paper mailings and word of mouth were the main modes of communication, but over the years, ASCSA has moved almost exclusively to e-mail and the web for communicating with singles across the country.

ASCSA Today: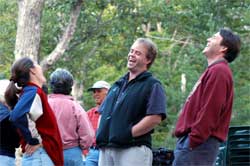 Today, ASCSA continues to plan and coordinate annual events with the help of dedicated, veteran attendees There is a volunteer Executive Board that help in supporting the host plan these activities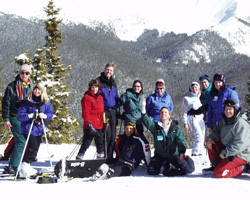 Up through the present time, ASCSA has remained a relatively informal, not for profit group, relying on the volunteerism of veteran attendees for planning and hosting of events. The approach has been very successful and rewarding for all involved. However, going forward, the group is looking for ways to establish ASCSA for perpetuity.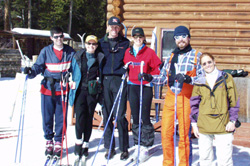 Coordinator's are frequently asked about local chapters of ASCSA. We have a New England Chapter. If anyone is interested in being included in an email list for activities of the New England Chapter they should contact Merrilee Zellner at: mzellner33@gmail.com or phone 401-369-0243.
Several trips have branched off including hiking trips across the Grand Canyon and in the Smoky Mountains,Colorado's Estes Park, New Years in NYC, The beachs of the cariibbean and skiing in other locations. The current resources and structure of ASCSA are designed to support the annual national events. However, the future is always open to new possibilities! The web site will expand and will list other activities put on by our ASCSA members.
If you would like to be on the mailing list or host an activity in your area and would like your activity posted on the ASCSA web site, just click on Contact Us and tell us of your interests.